What I Do When Locked Out of House?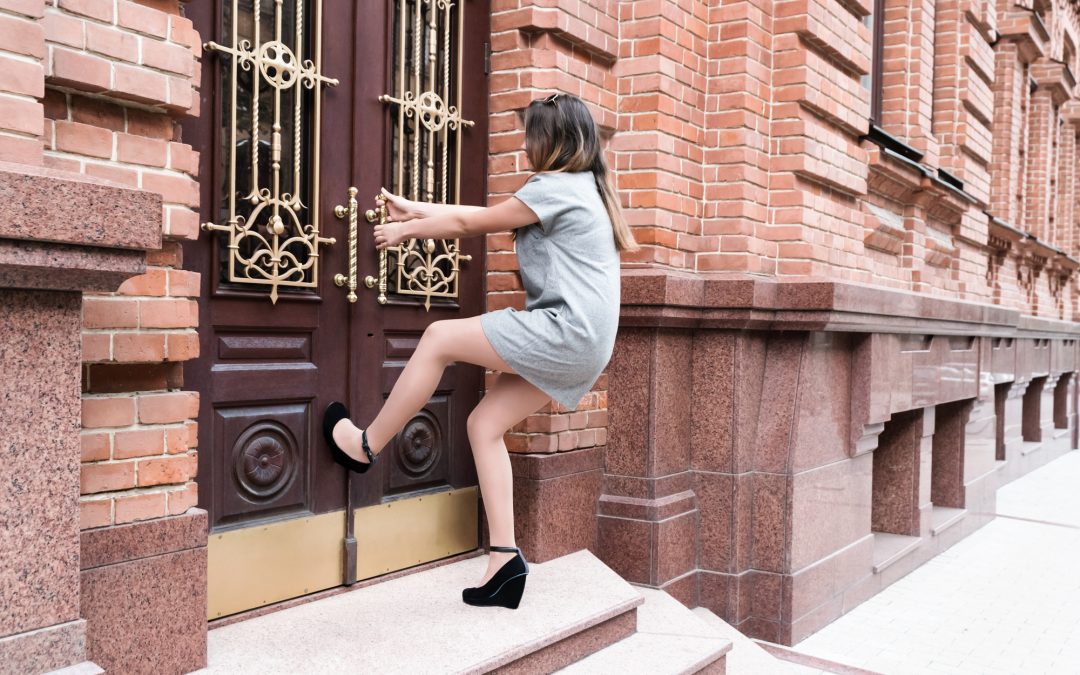 After a long day at work and a business schedule, you have return finally to home, dreaming of taking a shower and have your favorite drink while sitting comfortably on your preferred seat! But unfortunately, you have found yourself in a horrible situation as you have been locked out of your house.
Have you lost your keys somewhere, and you cannot remember! Please stop the stress you feel now; you have to think in the right way, remembering where your keys are. Can not you remember or it is too late as surely a stranger has found them! Then, you have to get the spare. Oops, there are not any copies out of your house. You will be a lucky person if you live on a lower level, and you leave an open window. It does not mean that we encourage you to leave your windows opened, as that will make it easier for burglars to break into and steal your house. Also, you may find that the back door is unlocked. This scenario is not achieved!
In this case, you have two options; firstly and the easiest is to call a locksmith, but how to guarantee a locksmith for this mission! Secondly is to do it yourself, but how
How To DIY!
Use a thick plastic card, but please, when choosing this card, you have to ensure that you do not need it anymore, as it may damage completely. Place your card between the door and the frame right at the latch. While holding the card perpendicular to the door, jiggle and press the handle and the card forcefully. Also, you can try to hit the locking mechanism with your card and then press it to unlock the door. These attempts may succeed in unlocking your door. If you cannot, or you do not have this card, the other way may achieve in returning you inside your home.
Use a thin metal piece such as the straightened bobby pin or a paper clip. Hold the metal tool into the lock and press. You should feel resistance. Continue in pushing the metal tool deeply into the hold with one hand while pulling the doorknob with the other hand. Press and simultaneously pull and twist until you remove the
doorknob. Now all you have to do is pull out the decorative plate to view the lockset. Use your bobby pin to pull back on the locking mechanism, then unlock the door. Then who will re-install all of that! A Locksmith!
Why To Hire Locksmith!
Hiring a locksmith means that you will feel peace of mind as an expert person will arrive and do the whole mission professionally, returning you inside your home in a few minutes, repairing any issue, and keeping your door and lockout of any damages by using the latest hardware to unlock any lock. Additionally, this locksmith may rekey your lock to achieve your security if you have lost your keys or suspect that a person has stolen them.
We know what you are thinking now; you need to unlock your door as quickly as possible, while a locksmith may come late and finally cost you an arm and a leg. But the good news that now there is a locksmith company in (Austin, Texas) like (24 Hour Locksmith Austin TX) that offers high-quality lockout service at an affordable cost and guarantees the fast arrival as the estimated time is always less than 20 minutes.